(yay, goldfrapp title!)
Grace (my best friend) and I went up to the Helmet Newton photo machine in Oxford Street Topshop today. After several panics before we got there (one of a severe nose-dive in any confidence I have, another having to sprint in heels to get some cash with 4 minutes before the train left...) the day was pretty good!
As is predictable the queues were pretty long...they were only doing basic makeup and no trying on clothes for the photos when it was our turn, but that was okay.
we only got to take four photographs (i could have spent SO long in there...) but i love the one we were given to take home: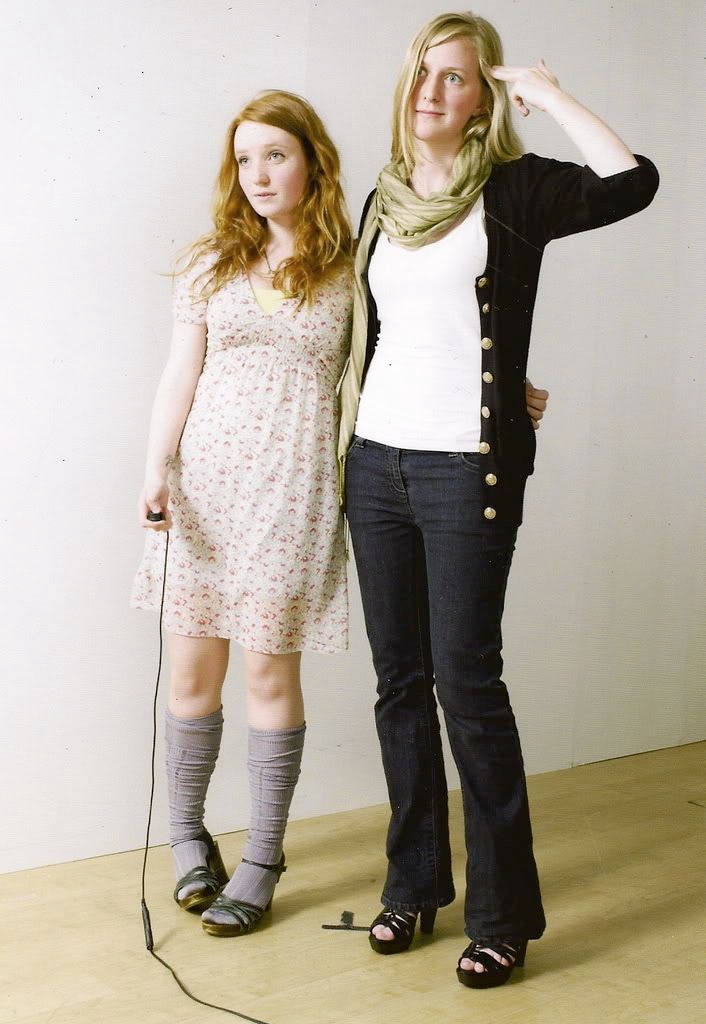 we both look slightly crazy and demented, but that's a good look, right?!
Then we went to Regents Park for lunch and saw about a hundred thousand stalks. they were wonderful.
I'm now rushing out to see the boyf (=D). Even though I'm on summer holidays now, I seem to have been so busy the last few days. I need a lie-in!