today was the first day when i had so little to do that i could actually lay out in the sun! i managed to sunbathe and read for about half an hour before i felt sick and had to come in =/
i'm weird with the sun...it makes me feel really nauseous, and i can't wear sunglasses because i have a phobia of having things on the bridge of my nose.
freak.
anyway, this is a new dress that i wore, bought at fat face for half price (£16)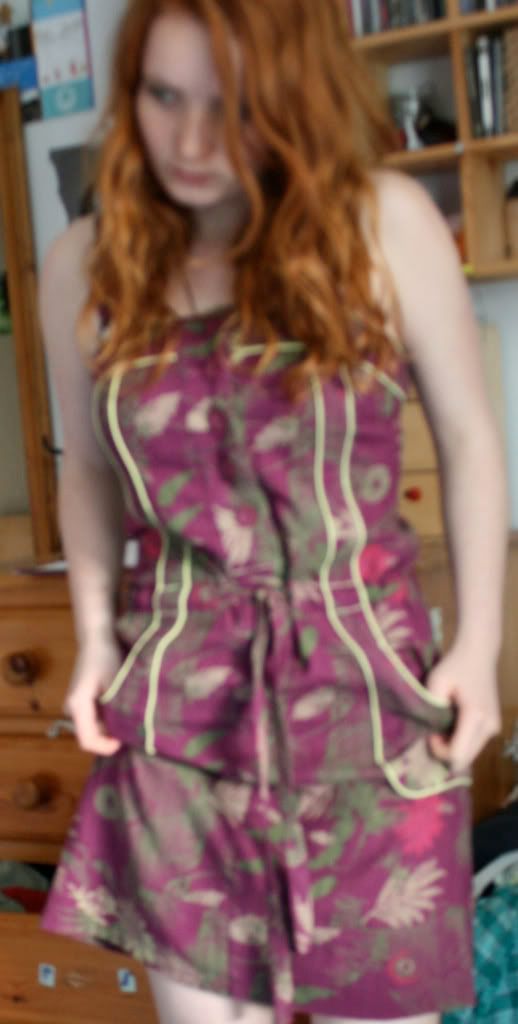 you can see that i am incredibly pale, and having a bad face day.
booo.
later on it got colder, and i went to meet a friend i haven't seen for a while. I meant to get some pictures of her...she has a lovely style, but i forgot =/
i apologise for my awful photographs at the moment- i KNOW i should capitalise on the nice weeather. there are some builders working across the road from us, and my elder brother's home and i feel self-conscious when people see me taking photos of myself. but i will try!
here is a picture i took before helmut newton on friday- i didn't post it but i like it, so here it is again.
is it really bad that i basically did copy Pandora's outfit? i was genuinely inspired by her- i was intending to wear the dress and shoes anyway, but she inspired the socks.
and- does anyone want me to add them to my blog roll? (is that the right word?) comment me and i will (:
oh, and WELL DONE DAD for doing his 5th London to Brighton bike ride (: