I'm not a huge t-shirt wearer, but when i was notified of
threadless's
mega sale a few weeks ago, i decided to check it out.
i got a couple of tshirts for my little brother, and this one for myself:
i think it was $12, so £6, and it's SO soft!
it looks alright with jeans, and i wore it like this tonight to sewing: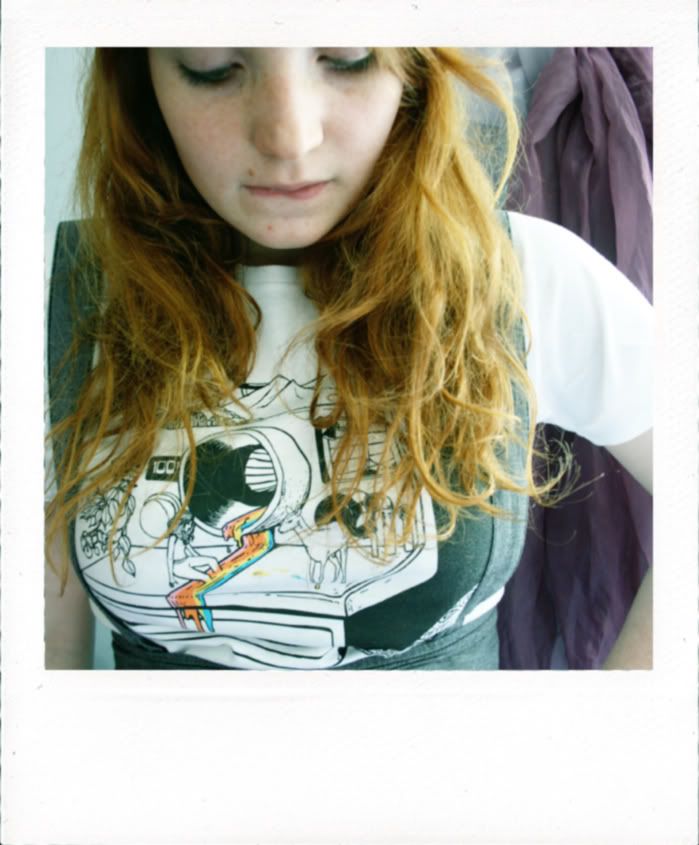 i have to make up for my lack of pola film by making fake ones...
):