on monday i had the last of my sewing classes. i've yet to even try my skirt on properly, but i will get pictures at some point! i would've liked to have got pictures of everyone wearing their skirts, but it didn't really work out that way!
anyway, i did get some pictures of the great space that we worked in. it's in the middle of a town, so it's really quite a retreat. the fabric shop is below, and on the second floor there is another studio, where an artist, and illustrator and a seamstress work!
the seamstress, Andrea, was so lovely. she helped out most weeks. she also showed me how to do free embroidery...when i get another day off when, i'll try it out...
anyway.
pictures:
(if you right click and view image,it'll come up bigger)
from the door
the machine tables
looking down the room at the cutting tables (and Eunice, the teacher)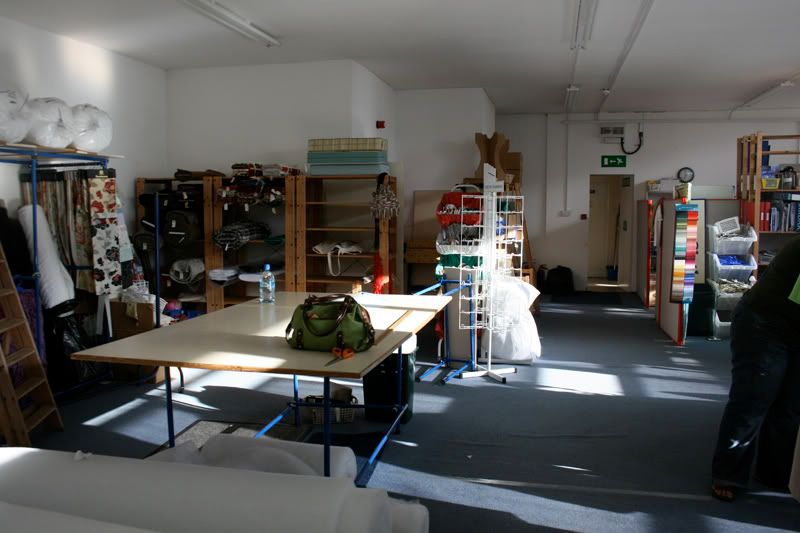 looking the other way!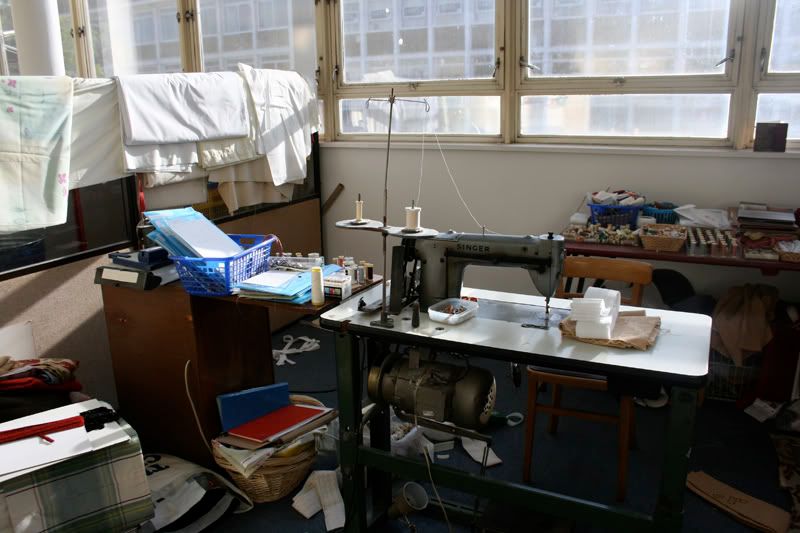 the industrial sewing machine. this part of the building is used during the day. a lady takes orders and sews curtains and upholstery and stuff.
i have a couple more posts coming- i will make them into several short posts rather than one long one, i think.
my posting, and commenting, is a bit...sparodic at the moment, i've been working 7-4 for the past three days, with half an hour break. i've been worn out moan moan moan +slaps self+