Today was the worst day in the history of life.
Exaggeration. But I smell of chemicals, and my exam went really badly.
To be honest, when you wake up and realise it's the nicest day outside, and you're going to be stuck in a black room with red lights for seven hours, it puts you in a bad mindset!
also, when all of your photos come out contaminated by some unknown liquid in one of four containers, you become frustrated.
okay, i'm sounding really depressing when i'm actually in a really good mood.
but all of my photos came out with a metalic-y bronze-gold THING on them. it's washed off but has also wasted about an hour out of 14. it looks cool though:
if not a little messy.
i also topped my most basic outfit in two years list, by wearing skinnies, a vest top and a cardigan. i am ashamed of myself.
here is a picture of me looking very chub: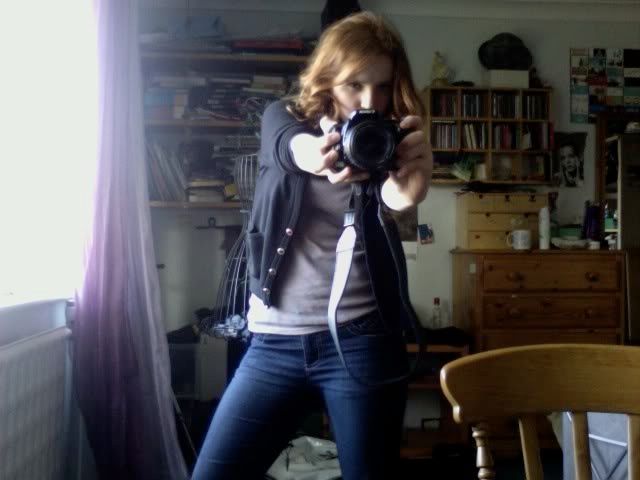 jeans: Dorothy Perkins
vest: a gorgeous colour from la redoute
cardigan: oxfam