my boyfriend and I went to see Iron Man at the cinema today. it was a pretty good film- entertaining, even if it's not the most...highbrow of films!
i was very impressedat Gwyneth Paltrow's ability to run in what looked like five inch heels, whilst being chased by a huge, even lump of metal!
unfortunately, this is the only image i can find of her...
[stolen from IMDB...]
speaking of films that i've seen in cinemas (yeah, really specific there, Annah...) I remember liking the outfits in Cloverfields...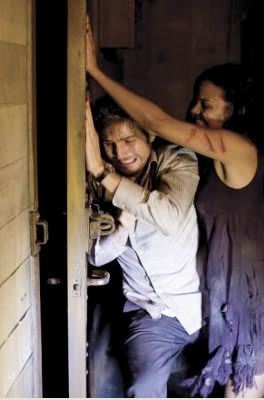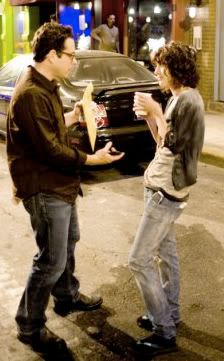 this girl, Marlena had a really cool "i don't give a crap" attitude. especially when she got bitten and then exploded.
this actress is SO skinny. she spent most of it in pajamas, covered in blood from a piece of metal that went through her chest...yum..
I think a bit of blood, fear and rubble dust adds to them...