Apparently, one of the first things someone notices about another person is their hair.
a lot of girls in my college get their hair cut and styled really regularly, GHD it every day, colour it every month blah blah blah.
When I was younger i always HATED HATED HATED my hair- i was bullied for being ginger a lot, and i died it a couple of times and it looked awful.
Now i've "come to terms" (oh gosh, it sounds like the most SERIOUS thing in the world...) with my hair colour, and my hair is my favorite feature.
I've been playing with it recently, with
heidi plaits
but wasn't too sure about wearing it out.
This morning i saw this picture, and decided to shamelessly copy it
I think the model has a prefect shaped face for the style, and although it didn't look half as good on me, i liked having it done slightly differently.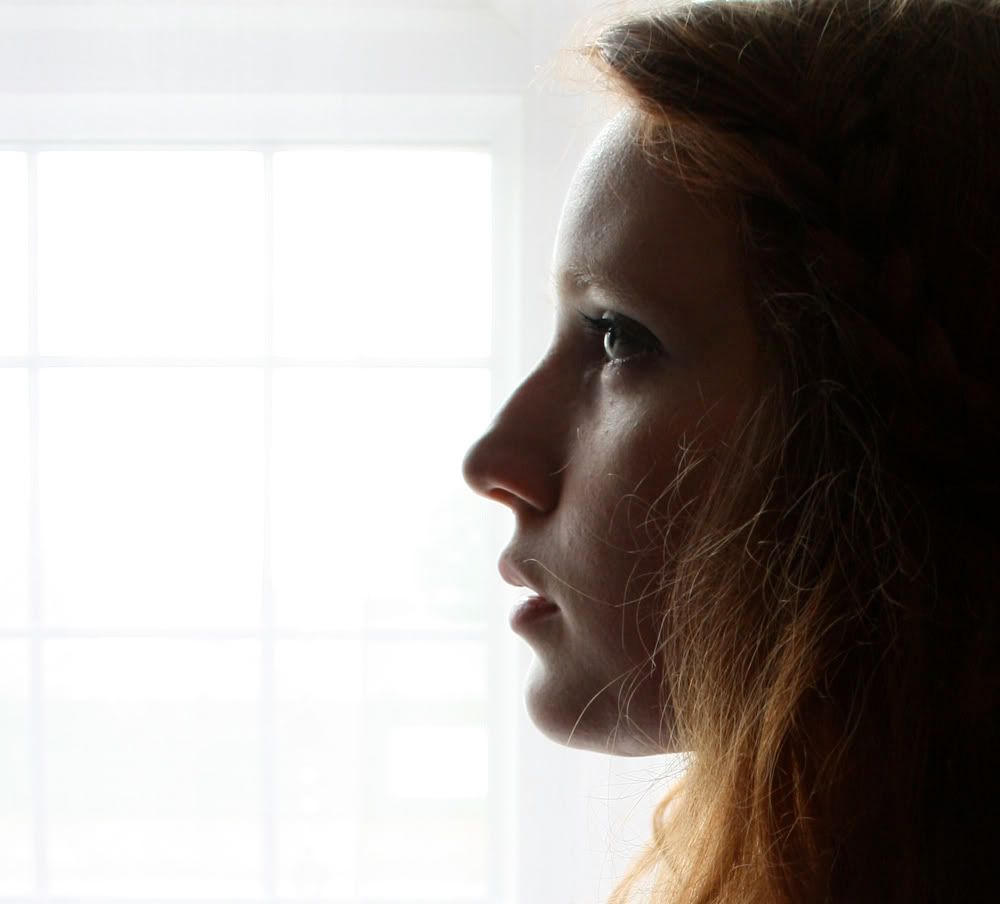 it's so easy to do- just do a side parting and take the front section of hair, start plaiting and pin wherever you want (:
(and, thank you so much to anyone who's complimented me on my hair...you've bought the self-indulgent hair related posts on yourselves :P
and, you've also made me really chuffed (: )