i want bangs.
or a fringe, because i'm english.
i used to have one (will go searching for pictures at some point...) but i let it grow out and haven't been daring enough to have my hair cut for ages.
but i decided to try and recreate what a fringe might look like, and came up with this...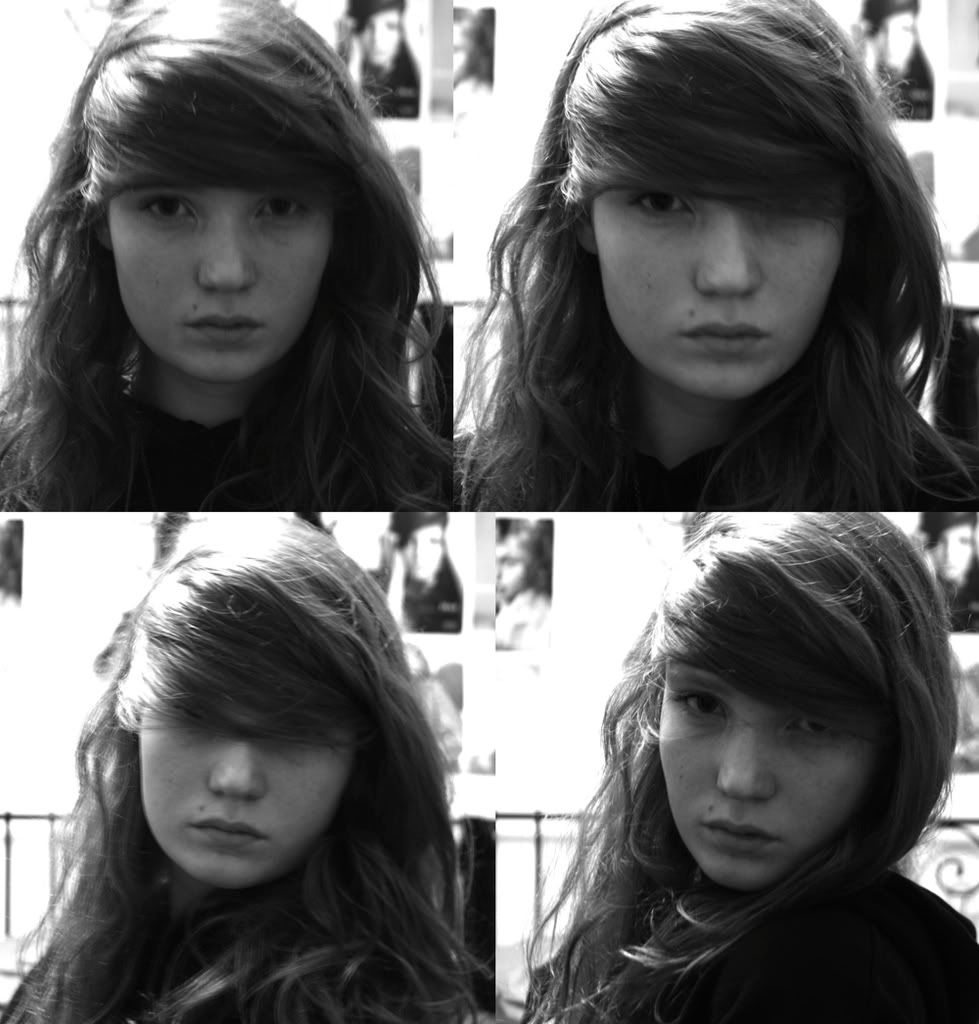 my face is quite round, so i'm not sure on whether it just makes it look fat.
i dunnoooo.
2006.
WHAT I WORE TODAY:
dress
that
cardigan again
those
boots again